a full-service beverage catering & bartending company
We are committed to providing the absolute best quality, exclusive bar experience for your event. Turn any event into a GOOD TIME with our team of bartenders and mixologist.

"Alcohol may be man's worst enemy, but the Bible says love your enemy."
— Frank Sinatra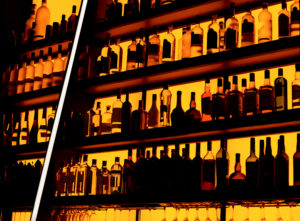 Bar Catering
Organizing and stocking a fully operational bar is what we do. Let us take the weight off of your shoulders, so you can focus on your event.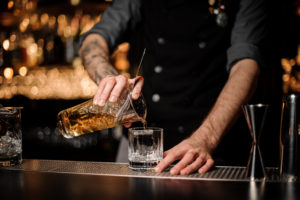 Bartenders
We have some of the best bartenders in the NYC Metro area, for any style of event. From standard bar service to special mixology, we have it all.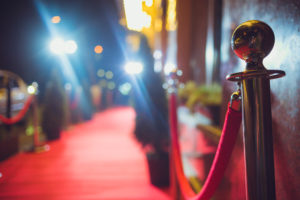 EVENTS
Event planning can be stressful. Good Times Bar NYC can help minimize the stress. We specialize in making your event a "Good Time".


How it works:
1. Pick a Bar Package and Bartender Service (Below)
Bar Packages

Silver

$55.00 PER PERSON
5 Hours of Open Bar
Well Spirits
Liquor Delivery, Bar Setup,
Bar Equipment & Supplies
Ice delivery, Glass or Plastic Cups
Liquor Liability Insurance
Gold

$65.00 PER PERSON
5 Hours of Open Bar
Premium Spirits
Liquor Delivery, Bar Setup,
Bar Equipment & Supplies
Ice delivery, Glass or Plastic Cups
Liquor Liability Insurance
Platnum

$75.00 PER PERSON
5 Hours of Open Bar
Top-Shelf Spirits
Liquor Delivery, Bar Setup,
Bar Equipment & Supplies
Ice delivery, Glass or Plastic Cups
Liquor Liability Insurance
Bar Extras
Costs are variable

Champagne Toast
Custom Cocktails
Custom Mocktails
Beer and Wine Packages
Alternative Beverages
Portable Bar
Single bartender

$500.00 (50-75 Guests)

ONE Professional Bartender
5 Hours of open bar service
1.5 hour of Bar Setup
0.5 hour of bar breakdown
Free Bar Equipment & Supplies
Free Liquor Liability Insurance
Free menus of Liquors available
Double Bartender

$800.00 (100-150 Guests)

TWO Professional Bartender
5 Hours of open bar service
1.5 hour of Bar Setup
0.5 hour of bar breakdown
Free Bar Equipment & Supplies
Free Liquor Liability Insurance
Free menus of Liquors available
Triple Bartender

$1,200.00 (175-225 Guests)

THREE Professional Bartender
5 Hours of open bar service
1.5 hour of Bar Setup
0.5 hour of bar breakdown
Free Bar Equipment & Supplies
Free Liquor Liability Insurance
Free menus of Liquors available
Bartending Team

$1,500-$3,000 (250+ Guests)

Full Staff for any size event.
5 Hours of open bar service
1.5 hour of Bar Setup
0.5 hour of bar breakdown
Free Bar Equipment & Supplies
Free Liquor Liability Insurance
Free menus of Liquors available